2022 7th International Conference on Advances on Clean Energy Research (ICACER 2022)
Virtual Conference丨April 20-22, 2022
2022 7th International Conference on Advances on Clean Energy Research (ICACER 2022) is planned to be held in Barcelona during April 20-22, 2022, with support of Universitat Politècnica de Catalunia, BarcelonaTECH, Spain(UPC). In consideration of the health and safety of everyone, pervasive travel restrictions as well as most author's appeals, we are forced to convert ICACER 2022 into an fully conference in Zoom. We were looking forward to seeing everyone in Barcelona, but we are excited for the opportunity to innovate by creating an engaging virtual conference that will be rewarding for both presenters and attendees.
After a careful reviewing process, accepted, registered and presented papers will be published in the ICACER 2022 Conference Proceedings in Energy Reports (ISSN: 2352-4847) ( Indexed by Science Citation Index Expanded, Ei Compendex, Scopus and Directory of Open Access Journals (DOAJ); Journal Metrics: CiteScore: 5.47丨Impact Factor: 6.87 丨Source Normalized Impact per Paper (SNIP): 2.451 SCImago Journal Rank (SJR): 1.396)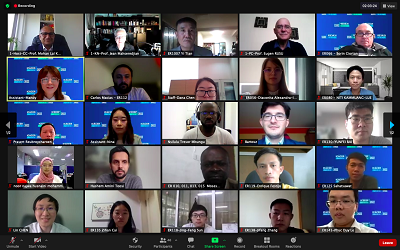 The conference general chair, Prof. Mohan Lal Kolhe hosts the morning keynote session. On behalf of organzing committee, Prof. Marc Alier delivers opening remarks and expresses warmly welcome to all attendees. Prof. Jean Mahseredjian (Fellow, IEEE), Prof. Fushuan Wen (Fellow, IEEE), and Prof. Pierluigi Siano are invited to give keynote talk in ICACER 2022,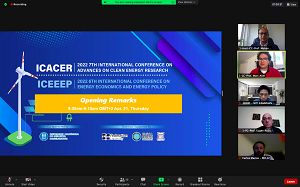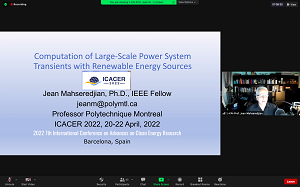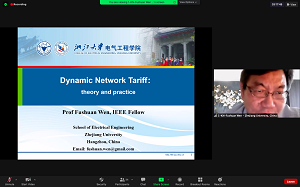 In addition, there are 11 parallel sessions, topic covers: Renewable Energy Potential and Power Generation, Fuel Cell and Battery Technology, Thermal Engineering and Engineering Thermophysics, Waste-to-Energy and Bioenergy Technology, Energy Transformation, Policy and Management, Distribution Network and Smart Grid Technology, Energy and Chemical Engineering, Energy Harvesting, Conversion and Storage, Carbon Emissions, Carbon Capture and Environmental Economics, Building Energy Conservation and Building Energy Management, Power Electronic Technology and Power System Analysis.